My first miscarriage happened just before my 30th birthday and in the 22nd week of my pregnancy. I woke one night with excruciating labour pains. Thirty-six hours later, I had given birth to two baby girls in a hospital ward. Even in death, one looked like their father, one more like me.
There's an indelible mark in my mind between the "before" and "after" of this catastrophic event. I became a new version of me: emotionally untethered, brittle, bitter, untrusting and lonely. I was never clinically diagnosed, but I suffered psychological trauma for years after the birthing of two deaths, and the three further miscarriages I went on to have.
Even now, I remain convinced that much of my unhappiness and mental ill-health during those years of short pregnancies was fuelled by how little we knew how to talk about them. Medics, my friends and even close family didn't know how to talk about the events that meant so much to me. The people who would rally around other crappy life experiences melted away, leaving me desperately trying to pack my desolation into the tiny space it was afforded.
I went on to volunteer for the Miscarriage Association, and train as a psychotherapist specialising in pregnancy loss. I learnt that my story, although unusual, is not statistically irrelevant and chimes with many others, some of whom end up in my support group or consulting room. While they are more likely to hear "I'm sorry" from a colleague or friend today than a few years ago, there remains a stubborn silence that surrounds pregnancy loss.
Why don't we talk about miscarriage? Some put it down to the "12-week rule", the idea that a pregnancy shouldn't be revealed until the risk of miscarriage is remarkably small. That way, we save ourselves – and others – from celebrating a future child who may not come to be. This isn't a "rule" prescribed by medicine. I've not once met a healthcare professional who tells their patients to be quiet. It's a cultural habit.
As soon as my first pregnancy edged past the 12-week mark, I had begun to think of double-buggies, names, schools and, unusually maybe, the idea of one day becoming a grandmother. It's these dreams that become an integral part of the loss.
We don't know what words to use about miscarriage. Many women I work with describe a miscarriage as losing a "baby". But women who are pro-choice have struggled with this tension: how to square their support for women's right to choose abortion, with their feelings of losing a "baby" in early pregnancy. This also accounts for the particularly marooned nature of funeral rites after miscarriage, which are usually small and private, if they are held at all. As one client recently told me: "We didn't tell anyone we had a funeral, because we worried it looked weird."
This liminal status of a miscarried baby roughs up the passage of grief for parents. In the bereavement literature, miscarriage falls squarely into the camp of "disenfranchised grief", an idea pioneered by the bereavement researcher Kenneth Doka. Miscarriage doesn't gain the "rights" that other types of grief unquestionably have. Or, as another client put it after her miscarriage at 10 weeks: "Why does my grief sit on the chuck-out shelf with a quick sell-by date on it?"
Doka describes how empathy and support for people who are grieving tend to evaporate in three situations: where a relationship with the dead isn't recognised; where a loss isn't recognised; and where the griever isn't recognised. While miscarriage almost always involves the first two, we ignore it even more when it also involves the third.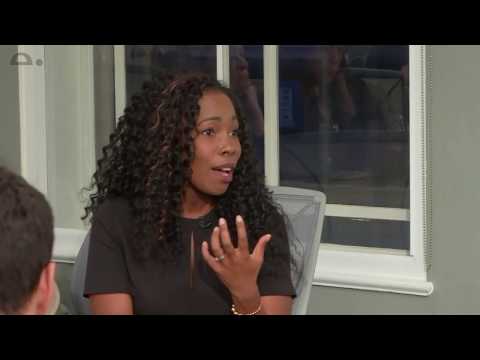 We are bad, culturally, at handling grief. But particularly bad when it comes to miscarriage. It was received practice until the early 1980s to remove stillborn or miscarried babies from a mother, partly due to the idea that it would ease the passage of distress, but also because a bond with an unborn was thought fanciful. I find this baffling now.
Despite improvements in hospital practice, the idea of bonding with your baby after a miscarriage remains a fragile notion. But I know from my personal and professional experience that the bond with a baby in pregnancy can be complex, profound and long-lasting. It may even exist without a pregnancy happening at all, nestled in the mind for years for those who struggle to conceive. The loss of the "child in mind" that precedes the "babe in arms" does not always qualify for culturally-endorsed grief.
Miscarriages around the world
However, not all miscarriages provoke grief in the same way. I also speak to women who do not relate to their pregnancies as carrying a "baby", maybe referring to "pregnancy loss" instead. Yet they may still suffer from having been through an unprecedented, shocking and painful event, or long periods of uncertainty. Miscarriages can be quick and painless, or slow and painless, but they can also involve dangerous levels of blood loss, excruciating and under-assessed pain, surgery or repeated surgeries and, in my case, breasts filling with milk, and mastitis.
If the peculiar nature of the grief of miscarriage is one reason we don't talk about miscarriage, it is also entrenched by another: we also shirk away from talking about women's reproductive lives more generally.
The female body, and our reproductive processes, remain under-researched, misunderstood and, at worst, responded to with shame and disgust. After all, we "miscarry", in my case once due to the "incompetence" of my cervix. We medicalise miscarriage at the expense of the painful personal experience. We talk about "failed pregnancies", "blighted ovums" and the surgical procedure some women have after a miscarriage is sometimes still referred to as an "evacuation of retained products of conception".
Men suffer the psychological effects of miscarriage too, but it cannot be extricated from a social context that has long minimised and ignored the lived experience of being a woman. Miscarriage joins the ranks of other taboo events: menstruation, lack of menstruation, menopauses, birth trauma, and pregnancies that have a different conclusion to the ones we prefer.
I'm not sure we can talk about miscarriage properly until we examine the less-articulated, underlying issues of our inability to examine what we are really grieving for, or to talk about women's bodies openly and honestly and without shame.
We can all start by saying "I'm sorry" to someone who has had a miscarriage. While it's good to say these words, hundreds of women and couples I have spoken with over the years need more. They need a compassionate curiosity that helps them believe that their loss is true, is also acknowledged and that their grief deserves full and close attention.
Photographs Getty Images