Sometimes your professional and personal lives collide in a way you don't expect.
That happened as I chaired our ThinkIn on the taboo of miscarriage, and found myself reflecting on my own experience. For several years I suffered repeat miscarriages, nine in total. It was a grim cycle of hope and grief, of planning and unplanning, and of trying to manage my work, relationships and dreams around a central unknown.
In the room that night, I felt the sense of kinship that comes from a shared experience. Many of us had been drawn to the conversation by our own histories of miscarriages, ectopic pregnancies and baby loss.
Julia Bueno, author of The Brink of Being, offered a persuasive theory of a misogynistic thread that runs through this taboo. You hear it in the language of miscarriage: medics speak of the "incompetent cervix", "failed pregnancy", "blighted ovum", "inhospitable environment". Each phrase bearing a judgement on women who miscarry.
Professor Tom Bourne, a leading gynaecologist, described how even if medics changed how they used the language it is hardwired through the software and recording systems that are used to track women, which are very difficult to change.
Katie Lindemann, who has argued against the "12 week rule" before you tell people you are pregnant, described how women should have an absolute right to privacy to help them through any uncertainty in early pregnancy, but they should never feel compelled to secrecy because of the judgement of others.
We repeatedly came back to the idea of a "hierarchy of grief" which suggests that some miscarriages are worse than others; rather than focusing on the individual experiences of the women involved. Our new member, Stewart, shared his very recent experience of his wife's miscarriage. In doing so, he broke some of the biggest taboos of all: that we don't talk about it when our emotions are messy and raw, for fear of upsetting others. His testimony also reminded us that men are more than collateral damage in this.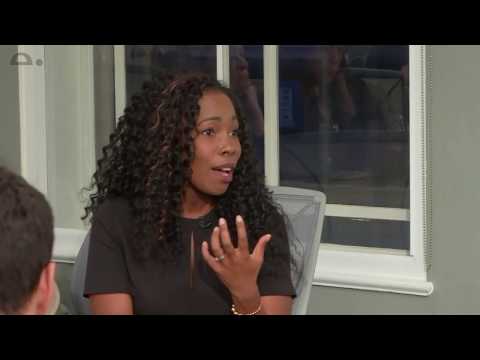 Other leads we heard in the conversation included:
The digitisation of pregnancy. Apps are now monitoring every minute of gestation – do we know too much about what's happening inside our wombs and is it helping?
Inequalities of care. A midwife who spoke highlighted the experiences of women who work in factories on insecure contracts, who have so few options for support from their employers when they get pregnant.
We will now go and report on these ideas, commission stories, and see where it takes us. In the meantime, we have already achieved something: a public discussion about miscarriage in itself.