The question of gender diversity is actually a question about power: who really has it?
At a recent ThinkIn, we investigated just how diverse Britain's businesses are, because while there have been great strides towards boosting women into the top-tier of our biggest companies, those outside the FTSE 100 have seen less progress.
While women are gaining some ground in non-executive board appointments, there are more than 85 per cent of FTSE 350 companies that have no female executives on their main boards. When women are promoted, they tend to be in HR or communications roles.
In our newsroom we discussed the strong business case for increasing diversity. Research by McKinsey is clear – it shows that companies with more diverse boards have a better financial performance with higher profits and better long-term value creation.
But only 3.4 per cent of chief executives in the FTSE 350 are women: there are fewer women in the role than men named David or Andrew.
Institutional investors are not pressing companies to become more diverse and there was a feeling in our discussion that we need to engage with them directly.
We also discussed how companies can be encouraged to become more diverse. Changes to the corporate governance code will make boards take note of these diversity issues – but will not be enforced unless investors are fully onside. Our future reporting will look to take account of these issues, including the lack of finance available for female-run start-ups.
Watch highlights from our ThinkIn here: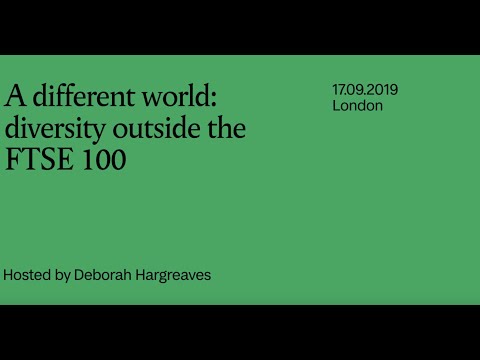 Tortoise business model
We want to be open about the business model of our journalism, too. At Tortoise, we don't take ads. We don't want to chase eyeballs or sell data. We don't want to add to the clutter of life with ever more invasive ads. We think that ads force newsrooms to produce more and more stories, more and more quickly. We want to do less, better.
Our journalism is funded by our members and our partners. We are establishing Founding Partnerships with a small group of businesses willing to back a new form of journalism, enable the public debate, share their expertise and communicate their point of view. Those companies, of course, know that we are a journalistic enterprise. Our independence is non-negotiable. If we ever have to choose between the relationship and the story, we'll always choose the story.
We value the support that those partners give us to deliver original reporting, patient investigations and considered analysis.
We believe in opening up journalism so we can examine issues and develop ideas for the 21st Century. We want to do this with our members and with our partners. We want to give everyone a seat at the table.