Elizabeth Day, host of the incredibly successful podcast How to Fail, is a glass-half-full kind of person. But she wasn't always. After her marriage collapsed, and multiple rounds of IVF did not result in a pregnancy, the award-winning writer and broadcaster reached a crossroads – and decided to cast off these experiences as 'failings'.
At a packed ThinkIn last week, we heard how many women undergoing fertility treatment are told by medics that they are "failing" to respond to the drugs, or that their pregnancy is "failing" to take. There was even mention of someone's "incompetent" cervix being an "inhospitable" environment.
The Tortoise newsroom was packed with 20-something women, and Day's advice to them was to interrogate the stories they tell themselves about their failures, to question whose standards they'd failed to meet or whose rules they'd failed to comply with.
It is a thesis that offers comfort to a generation of young women who often hold themselves to unrealistically high standards. Day's focus is on a self-nurturing recovery process to heal the wounds life inflicts on us. Instead of failure, they could be mishaps, missteps, and quiet, private tragedies.
Day's line that we should "be the best version of ourselves" is worth noting. It may sound cheesy, but it's sage advice for a world that has forgotten the necessity of failing, and how to balance compassion and blame, contrition and reproach.
To quote – as Day does in her book – Truman Capote: "Failure is the condiment that gives success its flavour."
You can watch highlights of the discussion here: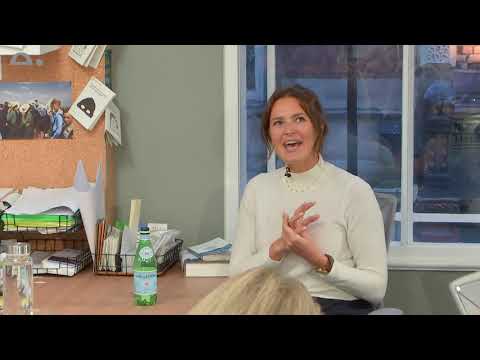 What do you think?
Have we forgotten the art of the heartfelt public apology? Do you feel we're all too soft on ourselves? What have you learned about how to fail well? Write to liz@tortoisemedia.com to let us know.