It was an average two days in politics, really: Parliament was controversially prorogued; the Speaker, John Bercow, announced his resignation; the Irish PM made clear to Boris Johnson that his plans for the Irish border were nowhere near sufficient; and the UK Government was defeated yet again in its second bid to call a general election.
What better time for a packed ThinkIn to address the question: who is in control?
"Nobody" was the pithy answer offered by Fiona Hill, former co-chief of staff to Theresa May (awarded a CBE for her service), who joined us in the Tortoise newsroom. Or as Torsten Bell, head of the Resolution Foundation, framed it: the current structure of politics – a Parliament opposed to a no-deal Brexit facing a PM determined to leave on 31 October – had drained "agency" from the system. Who could break the deadlock between the mandate of the 2016 referendum and the will of MPs elected the following year?
Four points leapt out from our lively discussion:
What Vernon Bogdanor called the "exam-passing classes" have still not fully reconciled themselves to the 'F' grade they were awarded in 2016.
The party system now resembles a group of feral gangs in a JG Ballard story. Jeremy Corbyn is immovable as Labour's tribal chieftain, while Boris Johnson has contrived to expel or drive away just about every Conservative politician who once humanised Toryism.
As the Guardian's Rafael Behr pointed out, it is a mistake to assume that Johnson's quasi-presidentialism, constitutional games, and contempt for Parliament will not resonate with the electorate.
The time for incremental solutions has definitely passed. The old notion of the gentlemanly evolution of the unwritten constitution is well past its sell-by date. The rules, many of them ancient, are being gamed too cynically for the existing system to be a sufficient basis for a flourishing democracy. Time for a written constitution – and all the intellectual heavy-lifting that must precede the drafting of such a momentous document.
You can watch the highlights here: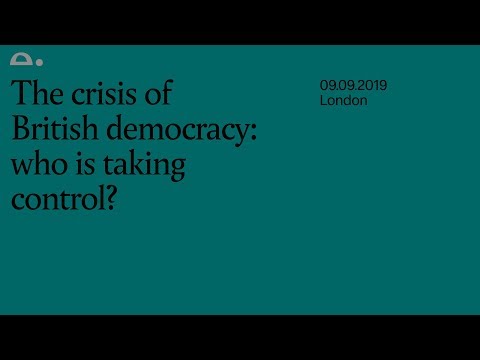 Video by Sam Hockley