Notwithstanding Helen Mirren (default "sexy at 74" pin-up) and George Clooney (de facto silver fox at 58), old women are hags and witches, old men curmudgeons and tyrants. Young people have more options: hyper-sexualised Instagram wannabe; sullen, hoodie-wearing gang menace; bedroom-bound, video-game addict; or entitled, self-obsessed flibberty jibbet. What happens in the middle is anyone's guess. Our shared cultural symbolism of ageism, not helped by the advertising industry, is unedifying to say the least.
Policymakers and product designers underestimate how stressful and exclusive technological progress in the name of efficiency can be. It's discourteous. As consumers (and taxpayers, patients, motorists…) we are simply expected to adapt. But, as with gender, if the people in the room are all under 30, the over 50s won't get a look in.
The idea that "ageing is improving" ought not be a fridge-magnet joke about wine – but nor should "experience" be shorthand for "better", especially at work. Experience that brings superior expertise, legitimate confidence and "honed intuition" is precious and valuable – but the value erodes quickly if there's a trade-off with energy, enthusiasm and flexibility. Now that rapid change is a fact of life, experience-sharing has to be a two-way street. As one member said of intergenerational workplace culture, "lifelong learning has to start now".
It's true that our own, internalised ageism can be a convenient, although ultimately self-defeating, get-out-of-jail-free card. At Tortoise, we talk a lot about how we might better understand things together. It's a responsibility and a privilege to understand other people's experience. It takes concerted effort. Work would seem like a good place to start. Companies with intergenerational workforces will not only be fairer (and more successful), but – if our conversation was anything to go by – friendlier and funnier too.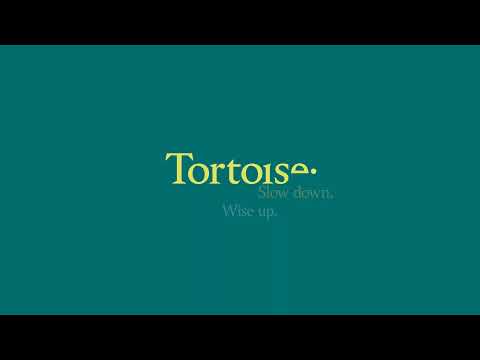 What next?
How to motivate a multi-generational workforce. In our ThinkIn series It's a Corporate Life, the consensus from Tortoise members so far has been that businesses are in catch-up mode on matters of mental health and discrimination. Organising around an "authentic hierarchy", unencumbered by life-stage, qualifications or years-in-service, is an intriguing but alien concept to most of us. And yet conversations about the evolution of the 21st-century workplace are typically framed in terms of adapting to millennial workers' expectations. We need to spin our perspective.
The gender pension gap "crisis". The current UK gender pension gap (for which, tellingly, there is no official data) is estimated to be 38 per cent – more than twice the gender pay gap. Media attention on the pensions issue has focused on WASPI (Women Against State Pension Inequality), but the problems are systemic. The intersection of ageism and sexism reverberated throughout our conversation – as Jane Evans put it, "our careers [and pay] are based on male physiology." Further, in 71 per cent of UK divorce cases, pensions are not even discussed. Amber Rudd has kept her job as Secretary for Work and Pensions, as has Guy Opperman as Minister for Pensions and Financial Inclusion. Is the issue even on their radar?
Ageism and fashion. Finally and simply, is there such a thing as age-appropriate dressing? Why?