The question of culture and its ownership is one of the most hotly debated of the past few years. Just last week, pop mega-star Rihanna was accused of appropriating Chinese culture when she appeared on the front of Harper's Bazaar China in traditional Chinese clothing, fan in one hand and a sash around her waist. In another image, she poses in front of a Chinese folding screen, with golden ornaments in her hair.
The magazine shared the thinking behind their idea on Instagram – "Western style icon meets Eastern aesthetic". But that didn't stop people accusing her of appropriating Chinese culture. "If you wanted to create an Asian look why didn't you invite Asian artists?" asked one reader. For others, this was an example of celebrating a culture. "This is cultural appreciation, not appropriation. If she were claiming to be Chinese or she invented the style, appropriation fits."
I was keen to go deeper, and so we held a ThinkIn last week asking the question: who owns culture? This isn't just about recent instances that have become talking points – this goes back to how we approach and define culture.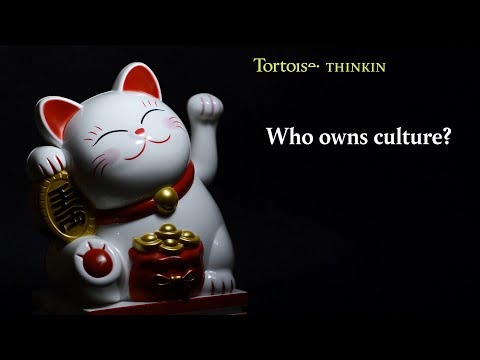 In a globalised world, where the movement of people across borders is mirrored by the movement of information across the internet, different ideas and cultures mix. It is inevitable. The truth is that culture can never really be owned per se.
We are all part of culture; we take some on, we adapt them to our identities. If we were to suddenly decide that culture is only owned by a certain group of people, this would completely change the way we look at identity.
And then there is the way culture spreads because it is good for the world. Take yoga, for example – it has crossed the ocean and shaped and helped many people in the West. That's an example of how culture provides a human benefit without boundaries.
Here are several themes that came out of the ThinkIn:
People are emotionally attached to cultures that originated with them. And that attachment needs to be respected and acknowledged, not taken away and turned to profit. So how do we fix this? Well, we can start by collaborating with those individuals who know the culture inside-out.
Authenticity is important – the cultural shift across borders has meant that no culture remains truly authentic anymore. But who measures this authenticity anyway? A question we will ponder… it reminded me of an episode of Netflix's Ugly Delicious. An Italian-American pizza restaurateur quips: "The Italians created it, we Italian-Americans perfected it".
What happens when one dominant culture absorbs the minority culture – taking all its inventions and ideas, until that minority culture exists no more? That's where education should come in. Is the Partition of India taught at British schools? Do all museums fully explain where artefacts are from, or explain the struggles of the people that once owned those priceless items?