As a parent and a feminist, it is easy to feel defeated by the insidious, often internalised gender stereotyping that pervades so much of our culture. So it was satisfying to hear Professor Gina Rippon, author of The Gendered Brain, debunk the myth of 'the female brain' – there is no underlying "biological drumbeat" that predisposes us to one path or another. The only drumbeat conspiring to limit our children's aspirations is an ideological one, although these are often the hardest to unpick.
Clearly, femininity and leadership aren't mutually exclusive, nor are masculinity and vulnerability. I remain of the view that both are important and wonderful parts of the human experience, a source of solace and joy for people of both genders – but it's a struggle to believe that when watching Love Island (as I did, along with 6million others, when I got home after the ThinkIn). Love Island isn't true-life representative of course, but it is indicative. If a harmful stereotype is one that limits opportunity, then young people like these are in harm's way. The increasingly visual nature of teen culture especially, with Instagram and Snapchat at its heart, is surely part of this. It felt horrible to learn that the brain experiences social pain in just the same way as it does physical pain. No wonder so many young people bend themselves out of shape to conform publicly and worry privately.
Boys and girls need to be equipped with the language they need to describe how they feel, and believe they have permission to use it – with adults and peers. Dr Javid Abdelmoneim found that there are simple things that can be done in the classroom (and at home) to affect material improvements in boys' and girls' ability to express emotion – not to mention their subjective confidence, spatial awareness and perceived strength. It is hard to see why these cost-free steps should not be adopted, wholesale. The case to make is this: emotional literacy deserves equal (if not greater) focus as traditional literacy for primary school age children.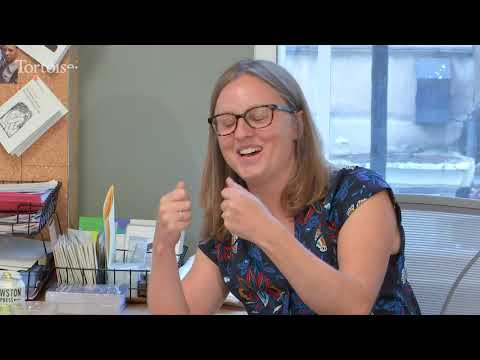 What next?
You can't be it if you can't see it: The advertising industry is attempting to clean up its act – harmful gender stereotyping in advertising was outlawed in the UK from June 14, 2019. The Geena Davis Institute for Gender in Media has credible, in-depth data that is deserving of close inspection. Does the UNstereotype Alliance, run by UN Women and backed by major advertisers including Unilever and Procter and Gamble, have the teeth it needs to turn warm words into material change? What, precisely, are its goals and how is it measuring its progress towards them?
Parents are consumers too: We'll monitor the recommendations of The Fawcett Society's Commission on the impact of early years gender stereotyping in product marketing closely. Feminist groups have been calling out sexist pricing and packaging for years – the so-called 'pink tax'. Going fully gender-neutral is far from a commercial no-brainer, so which brands and retailers are really progressive in this arena and which are just paying lip service to the keyboard warriors?
Careers service: the future workforce will be increasingly dominated by jobs requiring STEM skills. Despite plenty of good data and progressive initiatives seeking to grow the proportion of girls and young women studying STEM subjects, it could be that the hard-won gains in representation and earnings will go backwards if we don't see a major shift in the positioning and perception of STEM as a female friendly career choice. Are the gender equality principles designed for and applied in today's workplace future-proof?