By Giles Whittell
Plastic straws. Plastic bags. Single use plastic bottles. If we focus on the detritus of a throwaway lifestyle are we virtue-signalling our way to an even quicker environmental meltdown than the one we already face?
First, the glass-half-empty view. Let's not kid ourselves. There are far more urgent priorities than plastic straws. "We need to start telling the truth about what's happening" to climate, biodiversity, reefs, water and wetlands, as Mothiur Rahman of Extinction Rebellion put it.
Next, the glass-half-full view. Plastic straws are on a continuum of challenges that all have to be confronted and all can be. How come? Plastics are part of climate change because they're made from oil. They're accessible. People can see them and do something about them, and they're a jumping-off point for a broader environmental debate that is already raging.
What can we do in practice? We could put "this will kill you" labels on everything that drives climate change, from sirloin steaks to internal combustion engines. The logic: if it worked for tobacco, it could work for carbon.
We agreed pretty quickly on the need for more than close-to-home environmentalism – but the process still starts in our heads. "You have to change mental models at scale," said an entrepreneur working to extract carbon from the atmosphere by what's known as direct capture. Translation: you have to change how people think.
It may be happening already. We heard about non-commissioned officers in the Royal Navy worrying about non-biodegradable razors and baby wipes, and about a recent ad industry conference at which the CEO of Unilever talked about taking responsibility for the full life-cycle of his products and packaging as if he really meant it. "It feels like an inflection point for industry," said Helen Nowicka, who was there.
Here's hoping.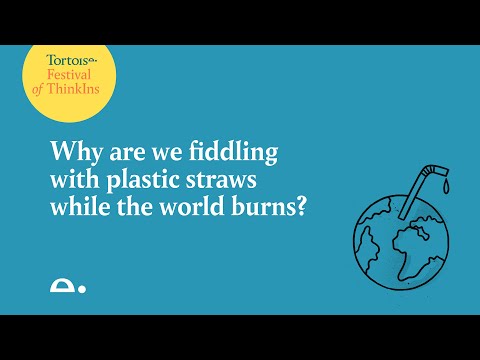 Video produced & edited by Lindsay Riley
Photography by Getty Images