By Ravin Sampat
Tattoos used to be a sign of seafaring life at best and criminality at worst. Now they're commonplace. What should we read into this new form of expression?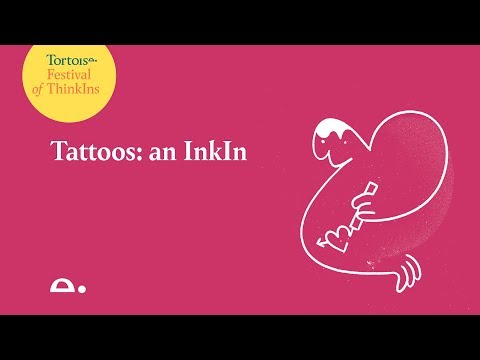 At our Festival of ThinkIns, we wanted to go deeper. We heard first from members in the room – tattoos were a rebellion, a form of expression, a way of dealing with something traumatic, or as one audience member shared – a way of marking oneself with life's big moments. It could also be a form of self-harm.
Dom Holmes, a tattooist and activist, described how tattoos for women and men are completely different experiences in terms of expression and acceptance in the industry. The room was shocked. How can the act of tattooing be so liberal yet the industry itself be so conservative?
And this bought us onto the history of tattooing. Through his research, Matt Lodder found that throughout history, there were more photos of women with tattoos than men. And, for 140 years, we in the media have made out that tattooing is the hot new trend, but actually it's always been ahead of any trend.
What next?
How are female tattoo artists treated in the industry?
Why are women with tattoos treated differently to men with tattoos?
Workplace rules. Are employers more liberal about tattoos? Should they be free to base their recruitment decisions on body art alone?
What are your thoughts on tattoos? Please do continue the conversation – email me ravin@tortoisemedia.com
Video filmed by Connor Robbins; edited by Kimberley Moore
Photography by Getty Images