By James Harding
Facebook didn't intend to trash western politics, but it's certainly been an enabler for those who have tried to do so; what started as a digital prank by Harvard students has become the arms manufacturer that unwittingly weaponised Russia's information wars.
Our democracies urgently need protection from bad actors and foreign interference: immunisation against the virus of fake news and post truth.
There's a growing consensus that we must regulate social media – and a growing clamour to break up the big tech companies. But will such measures be enough to address what is increasingly becoming a crisis of national security?
Our ThinkIn asked: Democracy – Zuckerberg and Putin, partners in crime?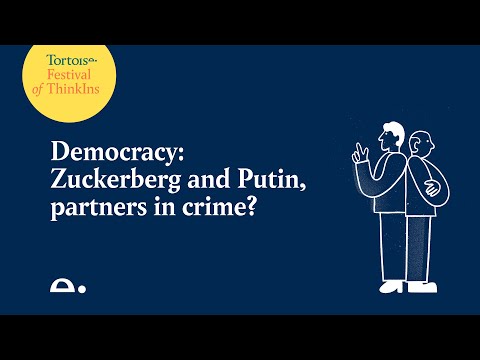 Deliberate disinformation is in a category of its own. It's intentional, often criminal, and, as proven by the experience of Ukraine and the evidence of the Mueller report, international. It raises questions about the effectiveness of police powers (the legislation was passed pre-Facebook) and the competence of Government cyber-authorities. As the databases governing health, land and education are digitised, we are more open to disinformation attacks.
Disruption to democracy – polarisation, exaggeration, false promises, alternative politics conspiracy theories and victim politics – is pervasive, but much harder to moderate. It's all very well to point the finger at Mark Zuckerberg and ask him to restore trust, but what, exactly, are we asking of Facebook, WhatsApp and Instagram?
We got to the beginnings of an answer: to take responsibility for content on the platforms. That means a version of the kind of legal liability that now covers established media to be extended to cover new media. It means authentication of the data it collects and then uses to sell advertising. It means self-reporting on the information paths that algorithms send us down. And it means meeting a public standard – a standard of accuracy, safety and accountability – for content.
The social media landscape is deliberately being redrawn by Facebook. The emphasis on groups or private social networks is going to many people what they want – a room of their own to chat with family and friends, fans and fellow travellers, neighbours and colleagues. But it will also make it much harder to regulate a private, fragmented, clustered internet for lies and extremism online. The pivot to groups is the next challenge to the health and safety of democracy.
What next?
Stories to examine:
– Huawei. We took a long look at it earlier this year; we should look again
– China social credit system. Data, who owns it, what government does with it
– Replacement theory and other conspiracies. How prevalent are they and where?
– Fakes. Data analysis on fakes, deep fakes, where they are and who runs them