By James Harding
Whatever the terms of Brexit prove to be, Britain will have to reinvent itself for the 21st century. The nation has turned inwards at a time when everything feels in flux, from world politics to security.
Our ThinkIn asked: What is Britain's role in the world now?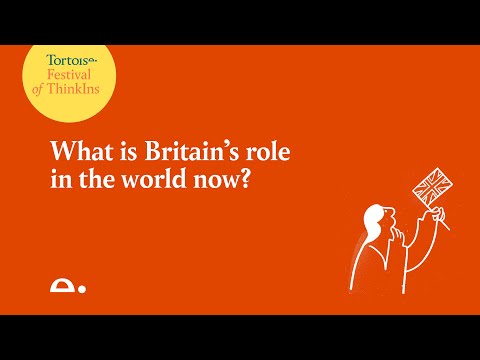 First, as an economy. The UK needs greater pools of risk capital that allow for failure and celebrate success; a material increase in investment in research and technology; fundamental educational reform that ends the silos we put students into so young; and a determined effort to hold onto our graduate students.
Second, foreign policy. We don't have one. We have history, tradition and long-standing relationships. But not a clear articulation that's forward-looking and realistic about British power in a post-EU future.
Third, politics. We need to look beyond the personalities and the day-to-day politicking at the structural problems with democracy in the United Kingdom: the threat to the union; the obstacles to thinking long-term; the disincentives to becoming a politician; and, as we've said at Tortoise before, the need for a written constitution.
And, fourth, values. The UK's future in the world can be as an example and exporter of rule of law and human rights. The opportunity is to apply those values to the modern challenges of the climate crisis and technological disruption.
What next?
Stories to examine:
– Post-populism in Europe. Is the populist wave over-estimated, has it peaked?
– People leaving the UK. What's happened to European electoral rolls in Britain?
– The UK's place on the UN security council. Will it last? How to make it count?
Photography by Getty Images