A little before Christmas in 2007, when my daughter was 18 months old, she skipped across the living room and landed on a boiling hot cup of tea. She didn't stop screaming from the scalding burns to both her feet until the doctor injected morphine up her nose at the hospital.
Weeks later, after the bandages had been removed and her baby skin had healed, a social worker and a health visitor knocked on the door. The accident had triggered their visit.
My daughter chatted with them, they left quickly and we never heard from them again.
If we had lived somewhere else, our experience might have been very different. Andy Bilson, professor of social work at the University of Central Lancashire, has investigated the "postcode lottery" in children's services. He says that in some areas my experience would have not triggered any response. In others, it might have triggered a formal "section 47" investigation, something that remains on your record for life and would have been disclosed to future employers had my partner or I wanted to work with children. "This variation is an injustice," says Bilson.
This is what the postcode lottery in child protection looks like. The state's decision to intervene in your family's life depends, to a certain extent, on where you live. And that's especially important when you consider that there are now 75,000 children in care in England.
In the previous instalment in this series, we examined the data around family separation. Poverty is the biggest indicator – the poorest areas have the highest rates of children in care. But even when you account for poverty, there are big variations in the recommendations social workers make and the decisions courts take about families across the country.
We've spoken to dozens of people with intimate knowledge of how the system works, from parents, social workers and policymakers to  academics, lawyers and a judge.
In some areas, authorities are driven by hitting targets and push social workers to get rid of cases. Other areas are risk averse and oblivious to social workers feeling burned out.
A judge told us that it is too much to leave the final decision on family separation in the hands of one judge sitting alone.
Our interviews reveal three main themes that help to explain variations that cannot be attributed to poverty – and an admission from the minister responsible that in some parts of the country the system has drifted away from the law which says authorities must support families to stay together safely before a decision is made to separate them.
---
1. Culture
The law governing family separation applies across England, but it is interpreted differently at a local level by the authorities' approach, attitude and culture. Social workers who move between local authorities have first-hand experience of the different values and cultures they encounter in different local authorities.
One children's guardian, a social worker employed by the state to represent the child's interests in court proceedings, describes how different councils get different reputations. She has also worked as an agency social worker, moving between multiple local authorities.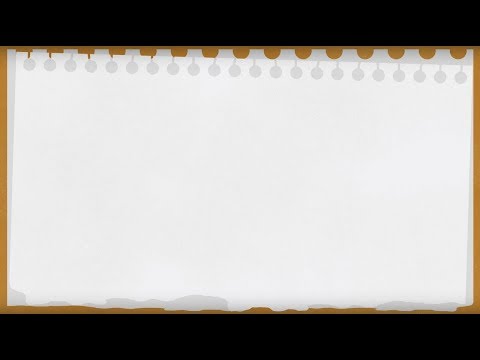 "When you first file an assessment, your manager feedback gives you a sense of it. It's more of a cultural thing. You start to understand how things work there.

 

"There are different local authorities with different reputations. Each local authority has a different method and culture. I've worked in one where everything was about recording and assessment deadlines. They were really target driven and that was more important – things needed to be seen to be done rather than actually working.

 

"It was really important to get rid of cases. I've worked in another where you feel it's absolutely hopeless from the very beginning – it's such a mess. Then there are others where you think: they get it, I can help here.

 

"It's not just local authorities. It's about individual managers. Some are more risk-averse. When I worked in [one local authority] they were very stringent about recording and assessment deadlines. Expectations were insanely high and it didn't matter if social workers were burning out at their desks."
---
2. Rules
Culture is a big influence, but hard to quantify. However, there are local rules that can be clearly identified. Each area has a local safeguarding board that publishes thresholds for social workers' interventions. These are published and publicly available.
Bilson, the professor of social work, has picked through these documents setting out "thresholds" for intervening. He found some alarming variations.
For instance, he examined the thresholds for investigating bruising in babies, which lean heavily on guidelines which are issued to the health service. They suggest that bruising is uncommon in pre-mobile babies. He challenged these National Institute for Clinical Excellence guidelines with research that suggests that bruising is actually relatively common in pre-mobile babies – one in 15 experience an accidental bruise every day, even though they cannot walk or crawl.
Yet in the threshold documents, Bilson found five local authorities where social workers are instructed to formally investigate such bruising, even if they believe a straightforward explanation that it was an accident. These are the so-called section 47 inspections that stay on a parent's record and could prevent them from, for example, being security cleared to work with children.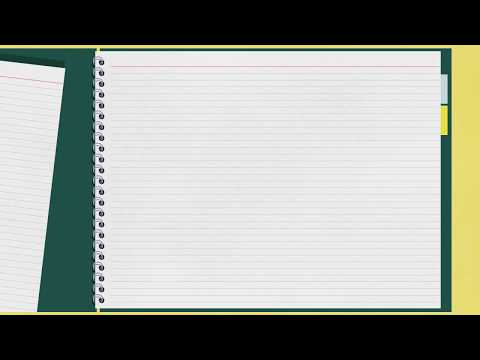 "I don't think that's fair at all. It's not only unfair, it's actually dangerous because where there is massive over-intervention there's a real danger that parents will be unwilling to take children with bruises to medics, and there's a risk that children will actually die because, if you don't get taken in and it turns out you've got septicaemia, this can actually kill you.

 

"It was interesting to see that there were huge differences across the whole of the country in terms of how this guidance was given. In some local authorities, they went as far as to say that any child with a bruise should immediately be subject to a full child protection investigation and that quite often led to children being removed just on the basis of a single bruise. At the other end of a spectrum, there were local authorities that didn't have a specific policy on this."
Bilson says his research suggests that in some areas of the country my daughter's burns could have meant a formal section 47 inspection.
---
3. Judges' decisions
Local authorities make recommendations on removing children from their families. But judges in the family courts decide. In the past ten years, more and more cases that are taken to court to remove a child under a care order are being rejected by judges who instead say that those children can stay with their parents under strict supervision orders setting out a plan to improve their parenting.
In 2017, 34 per cent of all cases settled in court resulted in supervision orders. But according to one study, that rate varies between local authorities from 8 per cent to 36 per cent. This suggests the final act of human decision-making is far from a science.
How does it feel to exercise arguably the most draconian power the state has and remove a child from their parents?
Stephen Wildblood is the designated family judge for Avon, Gloucestershire and North Somerset, in the south west of England. I spent a day with him, sitting on the bench in his court, sharing his view of the family and the row of lawyers that he has before him when making decisions.
Judges make the decisions in family cases on their own. There is a different standard of proof: in criminal cases they have to rule "beyond reasonable doubt". In the family court the standard is lower: they have to believe the harm or risk of harm to that child is "more probable than not". Crudely put, the difference is they have to be 51 per cent sure of a parent's failings, as opposed to the 99 per cent threshold in a criminal case. Serious criminal cases are decided by a jury, lesser offences are heard by three magistrates, but in the family court the judge decides alone.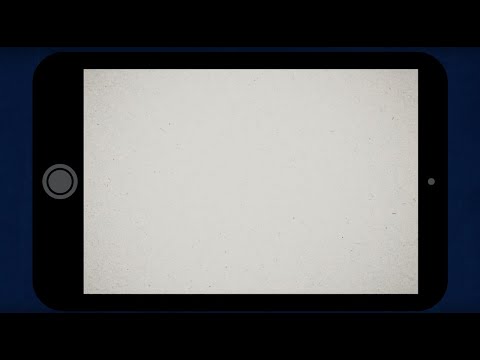 "It's very difficult to say why one judge in one court makes one decision whereas another one would make another, and it's right that if you put five different judges in the room and gave them the same problem you'd probably come out with a number of different answers. I've seen that happen when training other judges or working with other judges. You do get that variation. That's part of the human element.

 

"What is done in other countries – I don't know whether it's better than ours or worse – you don't have just one person making a decision you have a panel.

 

"We do spend an awful lot of time beating around in court and bashing around with the evidence where other jurisdictions don't. They have a more inquisitorial system. I wonder whether a broader panel making a decision might iron out some of the variations.

 

"We've got to do something. We can't carry on in the present way. The level that I'm operating where sometimes I'm one person in a courtroom full of lawyers and parties. it's an enormous responsibility to place on one person. In the crown court you don't do it. You have a jury. The judge has a very difficult task in the crown court but ultimately he says to twelve people: this is the law, these are the facts, you make up your mind. In the family court I'm making a decision of huge consequence on my own without anyone sitting with me. I'm judge and jury."
Ministers in the Department for Education and Ministry of Justice, who share responsibility for this area, are now so worried about the scale of and variation in the rates of children going into care that they are putting in place an emergency action plan to tackle it.
I visited Nadhim Zahawi, the children's minister responsible, and he was surprisingly frank about the problems of the numbers of children going into care – and the variation in the system. "Clearly, the children social care system is under pressure," he says. "Now, the pressures are varied, but essentially you've got the toxic trio: so you've got mental health, domestic abuse, and alcohol and drug addiction."
He describes how some local authorities are risk averse and will take legal action, instead of taking a calculated risk to support the family to stay together, and he says there's too much variation in how people are applying the law.
"Because ultimately, if you go back to the Children Act 1989, 30 years on, the principle [is] to at least attempt before you take a child away from their family, to help the family and the child remain as a unit," he says.
"One of the concerns we have … is unexplained variation, where we're seeing decisions in the family court that aren't particularly consistent. So I'm working with the president of the family court Sir Andrew McFarlane and, of course, the Family Justice Board, to make sure that we have greater consistency in decision-making."
Zahawi's admission that some local authorities have drifted from the 30-year-old law that says the state should try to keep families together before they are separated is made in passing, but was startling. Are we taking too many kids away in some areas, I asked?
"I am concerned about the variation, which is why we're working with the local Family Justice Board to look at that. There are local authorities, as you can see on the map behind me, that are outstanding; there are local authorities that are good; there are local authorities that require improvement; there are those that are inadequate. I want to have no inadequate local authorities … the way we get there is by sharing best practice."
Zahawi has identified three areas of such best practice – Leeds, Hertfordshire and North Yorkshire. He wants to spread the way they work and announced funding last month for 20 more authorities to copy their methods, which include giving families greater involvement in the process, and placing more emphasis on support rather than separation. Zahawi recalls a conversation with social workers in one best-practice authority, in which they described in detail how they work to keep families together, where others might "knee-jerk, or pull the lever" to remove the child.
"I just need to make sure the whole of England does that," he says. It's another admission, from the government minister responsible, that in some areas of the country, children are being removed from their families when they shouldn't be.
"In the most extreme cases where it's clear that that adult is a risk to the child, then, of course, no, you take a different decision," Zahawi says. "Where it just happens to be, whether it's issues around deprivation or issues around drug and alcohol abuse that can be fixed, then we should be doing our absolute best to fix those."
Photographs by Getty Images and Eyevine
What next?
This is the third part in a series of reports on family separation. We have spoken to dozens of people with intimate knowledge of how the system works: parents who have been through it, the social workers who work to support them and recommend interventions, lawyers who fight their cases, the policymakers, politicians and academics who think about the system and the judges who make the final call. We sat in court for a week, watching the ebb and flow of everyday, heartbreaking cases. We examined the data that points to some alarming discrepancies over decisions to remove children from their families. And we invited the people at the heart of the system into our newsroom to tell us what is happening.
We have more pieces planned and we will be holding a ThinkIn in Sunderland on 22 May at 11am.
Get in touch: polly@tortoisemedia.com