Twenty-five years ago South Africa held its first inclusive elections, ending decades of white-minority rule. A new constitution gave equal rights to all South Africans as Nelson Mandela, the first black president, focused on reconciliation and hope for the future. It would be up to the young – the so-called "generation of hope" or the "born-frees" – to realise his dream of a rainbow nation. But how have they fared?
This generation of youth stands at the borderline between the past of oppression and repression, and the future of prosperity, peace and harmony. No one receives the attention of our government more than the youth. You are the future. In your hands is the key to make South Africa a great country; to make our society a prosperous and caring nation.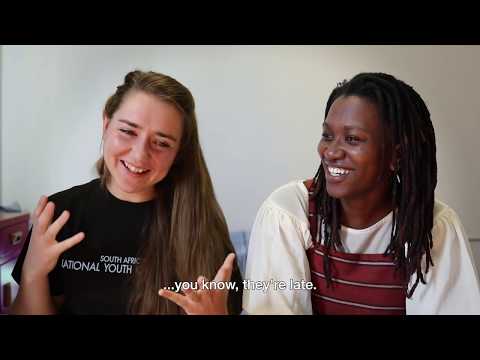 This born-free generation intrigued photojournalist Ilvy Njiokiktjien. "There is equality on paper now but many still experience the consequences of apartheid," she says.
Many live successful lives, pursuing careers that would have been closed to them under the old regime. Yet at the same time corruption, crime and poverty hold many of their generation captive. Instead of freedom and prosperity, they struggle – sometimes more than their parents – with unemployment and inequality. Class segregation seems to have replaced racial segregation. And for many, childhood is shaped by violence and the aftermath of HIV and Aids.
---
Youth unemployment
---
An unfair legacy
---
Crossing boundaries
---
No vote of confidence
---
Born free
---
About the photographer
Ilvy Njiokiktjien is a Dutch photographer and multimedia journalist whose work has appeared in The New York Times, Der Spiegel, NRC Handelsblad, Telegraph Magazine and Stern, among others. She says: "When I first moved to South Africa in 2004, I realised that the scars that the apartheid times left on the South African society were very visible. I think one generation of freedom has not been enough yet – but hopefully with the years passing the country will become more inclusive and stable for everyone."
All photographs by Ilvy Njiokiktjien/VII Photo Agency. Taken from Ilvy's book  'Born Free – Mandela's Generation of Hope'