Matthew Adams was with three friends in Lowestoft in 2015, doing the kind of thing they often did late at night: scaling a 15-storey tower block apartment building, dangling over the edge of the roof, filming themselves with head cameras.
As usual, after they climbed down, they posted photos and videos of their daredevil exploits online. They also uploaded footage of the four of the them climbing a crane in the town centre and parachuting off a wind turbine. A few months later, Suffolk police arrested the four of them.
All four were prosecuted for a public order offence: threatening behaviour. The footage they'd taken with their head cameras was shown in court. The four pleaded guilty, paid low fines, and in March 2016 were given a criminal behaviour order banning them for two years from climbing man-made structures taller than three metres in England and Wales.
But that was three years ago. Adams, now 26, rode out the climbing ban by travelling to other countries in Europe: Sweden, France, Belgium. And now the ban is over and he's back to climbing in England – or urban exploring, or parkour, or place-hacking, or breaking the law, depending on your parlance. He's not deterred by the prosecution. "Obviously, you have your up and down days," Adams said. (He broke seven bones in a fall a few years ago, another down day.) "But there's nothing like it. I've been going around Europe the last few years. I'm in a really good place to continue at the moment."
Adams got into urban exploring the way a lot of people do these days: YouTube. He happened upon some videos about eight years ago and was transfixed. "It instantly sparked me," he said. Urban exploring can refer to a whole range of activities: using parkour techniques to scale tall buildings, infiltrating abandoned spaces, doing daredevil stunts off rooftops. Broadly speaking, though, it's about using and exploring manmade structures in and around cities in unusual ways. It was once a relatively niche subculture, but has become increasingly popular thanks to YouTube, Instagram, Facebook and other social media. The US version of The Office featured a magnificently hopeless attempt to join the fun.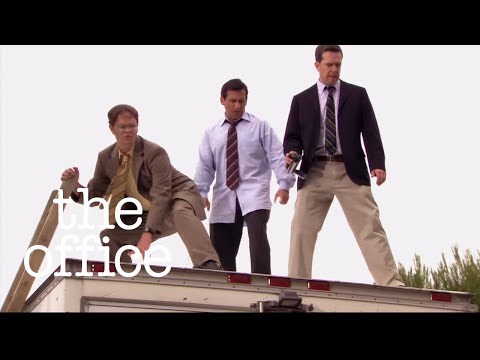 It has also become increasingly daring and dangerous – and increasingly a fixation of the police, who struggle both to prosecute and deter urban explorers because trespass is a civil offence. Despite ample evidence, it can be hard to bring cases against even the most brazen urban explorers.
This sometimes leaves law enforcement floundering for solutions: in early February, police arrested two YouTube-famous urban explorers, Ally Law and Ryan Taylor. Law has some 2.5 million YouTube followers and Taylor has about 1.6 million; both have scaled rooftops all over the world. But the charges against them? Stealing "a hot beverage of unknown value". Law and Taylor managed to evade security at SnoZone in Milton Keynes and stayed overnight in November 2017; they later posted the footage to YouTube of them tubing, sledding and generally fooling around in the empty resort space. At one point, they made some tea – burglary, apparently.
Law wrote in a Facebook post that he was pulled off a plane at Gatwick, when more than 20 police officers arrived and he was held for more than 24 hours. "For a cup of tea! The best part of this all? I don't even fucking drink tea…" he wrote. Law and Taylor are being charged with Category 2 burglary. In Milton Keynes Magistrates Court on Tuesday, the prosecutor indicated that as a starting point for the offence, he'd seek 18 weeks of custody "given the significant planning and premeditation involved". Taylor pleaded not guilty and Law, who was absent, had his hearing postponed; the case is going to the Crown Court in late March. (Taylor declined to be interviewed for this story; Law did not respond to multiple requests for comment.)
All this for a cup of tea? Of course, it's not really about the tea. Police can't do much about their overnight stay at SnoZone or any of their other high-profile exploits. So, in a twist that feels reminiscent of Al Capone's jailing for income tax evasion, prosecutors are going after them for "a hot beverage of unknown value". As Adams said: "You have to prosecuted for something, so they pick the smallest offence that's likely to stick."
There's no question it's illegal to shimmy up the side of The Shard – it's trespassing, among other things. And there's plenty of evidence that people are doing it: all police need to do is look on YouTube or Facebook or Instagram, as they did in Law and Taylor's case. But Ella Cahoon, a spokesperson for the City of London Police said: "The main challenge with preventing urban exploring starts from the fact the act of trespass is primarily concerned in civil law and not criminal law."
This is at the crux of why it's so difficult for police to get a grip on it. Only the owner of the land can sue for trespass, "and that's an expensive process to start with," said Jack Parker, a barrister who specialises in law that deals with planning, environment and property. "If it was going to be worthwhile, the landowner would normally have to show that there had been some damage to the landowner." Urban explorers may do some damage, but they often leave little trace other than social media posts.
This means police often rely on public order offences. Parker said: "As is often the case in British criminal law, these are quite ancient offences that are broadly defined." These include public nuisance or threatening behaviour.
The penalties for these are often similar to the ones Adams received: fines and bans. Urban explorers like Law regularly crowdfund for their fines, and the bans they receive are often for specific buildings or areas, so they can always go elsewhere. Seeking prison time, as prosecutors in Law and Taylor's cases are, is part of a broader effort to criminalise the behaviour.
In the City of London, police have launched a programme called Operation Sagittarius. It began in 2015, but, Cahoon said, "more recently became a focus for officers following a number of high profile incidents in the City". The police have come up with what she called a "graduated response which targets repeat offenders and can end up in criminal proceedings". The first time someone is caught, the police issue a Community Protection Warning; if they violate this, they will receive a Community Protection Notice. If they breach the notice, they can receive a Criminal Behaviour Order issued before criminal court – and eventually could receive a fine or prison sentence. Cahoon said that in 2018 the City Police had issued two CPWs and one CPN, and provided supporting evidence to other forces in criminal proceedings.
Cahoon said that a number of forces, particularly in the South East of England, have adopted similar programmes to combat urban exploring. She said that Surrey Police were the first to adopt CBOs as means of handling it (they issued one against Ally Law). The Metropolitan Police and Hertfordshire Police both have seen CBOs through the court system, she said.
One might reasonably wonder: why bother with all of this? Why are police spending time searching YouTube videos for something that might qualify as a crime? Why is law enforcement spending money and time prosecuting people who have generally done no damage, at a time when violent crime in England is rising? A spokesperson for Thames Valley Police, the agency which arrested Law and Taylor, declined to comment on the case.
More generally, Cahoon said that urban exploring is dangerous, and not just to the explorer. There have been have a number of accidents, and several reported deaths of well-known urban explorers around the world, notably a teenager in Sheffield who died near an abandoned hotel. She said that it poses danger to the general public too in the case of a fall. "It can put security staff and emergency service staff in danger when they have to access restricted areas to aid, assist or apprehend an urban explorer," she said. And finally, the videos posted to social media "can lead to further crime such as burglary or terrorism" by showing "potential criminals ways to access high-rise buildings in the City". (When asked if she knew of any terrorist incidents that had been linked to urban exploring, Cahoon said there had been none in the City of London, and she was not aware of any elsewhere.)
She also said that the force had ramped up efforts to tackle urban exploring "after local businesses stated that it was one of their top concerns". Indeed, it does seem to endlessly frustrate property owners, particularly the owners of large skyscrapers that are now the playgrounds of YouTube daredevils. Some have sought injunctions that would ban particular explorers from their buildings; the Canary Wharf Group, which owns and operates many of the City's buildings, were granted injunctions against Law, Taylor, and three other urban explorers. Lloyd's of London also pursued legal action against the two of them and others.
In court documents, frustrated business owners make similar arguments to the police: the danger it poses both to the climbers and passers-by, and the threats to security that come with broadcasting. In a filing from late 2017, Lloyd's of London described the massive increases in trespass at their One Lime Street building over the last several years. The company went great expense to upgrade the security systems and protocol. Still, the solicitor wrote, the urban explorers "show no sign of stopping".
"Urban explorers are the true revolutionaries of our age," said the writer Will Self, who in his twenties used to "sneak into abandoned buildings or trespass" himself. Self sees urban explorers as "destroying the commodisation of place and space undertaken by capitalism".
Others have argued that urban explorers are part of the last vanguard in the fight against the shining glass towers of corporate real estate. In exploring and documenting the city from different vantage points, and making a mockery of trespass law, perhaps their activities are a protest of sorts against the way space is increasingly criminalised.
This argument was put forward by Bradley Garrett, an academic who was prosecuted in a high-profile case that lasted from 2012 to 2014. Garrett, who climbed the Shard while it was under construction, was arrested at Heathrow. Police seized as evidence his notes for his dissertation on urban exploring and public space. He was charged with conspiracy to commit criminal damage, in a case that posed questions about academic freedom and how far charges against urban explorers could go. Though he faced prison time, he ultimately only paid a £2,000 fine. Garrett, who declined to be interviewed, writes regularly about the privatisation of common spaces and urban exploring as a means to reclaim rights to urban space.
Almost anyone will tell you, though, that urban exploring has changed over the last decade and even the last few years. The stunts have become crazier. The group of people who do it has become larger. Social media is now driving it.
"When it comes to these YouTube guys, I don't think there's anything about what they're doing that is really challenging the sort of status quo or how people think about space," said Theo Kindynis, lecturer in criminology at Goldsmith's, who has researched urban exploring. "The imagery they're producing is much like basic tourist stuff. It doesn't question anything. If you compare that to the earlier sorts of imagery, which often had to do with infrastructure systems, and photographing stuff that people hadn't seen before, those at least revealed something interesting about the city and how it works."
Another urban explorer, who asked to remain anonymous, agreed with Kindynis' assessment that there's been a bit of a rift on the heels of the YouTube explosion.
"There's more of a new breed that seem just to thrive off exposure rather than having any respect for the places they visit or the damage they cause, whether physical or financial, to the owners of the buildings," he said. "It's a bit of shame really, but I guess it's a victim of its own success and popularity. The interest it has gathered over the last few years has resulted in a lot of people like Ally Law chasing subscribers and views on YouTube in hopes of becoming famous and earning big money."
There's a paradox in its rise, too. While several explorers said that the activity's growth has meant security has tightened and police have been cracking down more and more, the pursuit of spectacle has also meant that that urban exploring is getting harder to stop.
"With people like Ally Law, the YouTube clicks is part of the point, so the act of getting a police chase and getting nicked is just more drama and content for them," Kindynis said. "I don't know how you'd police that."
Eluding the police does seem to be part of the fun. Alain Robert, 56, known as the "French Spiderman", who has scaled everything from the Empire State Building to the Burj Khalifa, the world's tallest building, said he's been arrested 130 times in countries all over the world and charged with a range of crimes. (He can't enter Australia any more, for instance.) Last October, he was handcuffed at the top of Heron Tower after a free climb. It was his sixth arrest in the United Kingdom, so he received a fine of £5,500 and a ban on climbing in the United Kingdom. Still, he doesn't necessarily think his exploits should be legal.
"If they made it legal, it wouldn't be fun any more," Robert said. "It's fun being arrested you know, as long as you're not in too much trouble, it's kind of entertaining."
Are urban explorers perhaps a bit nutty for risking life, limb, and legal action for their stunts? Sure. And are they increasingly driven by their digital output? Yes, but so are the rest of us. There's something to their antics, either way, and there's something sinister about the increased attempts to criminalise them. Certainly urban exploring is far less dangerous to the general public than say, the driving of cars or the sale of alcohol. Its criminalisation is part of a broader deference to real estate owners over people who use and live in cities.