One of Margaret Thatcher's great skills was the ability to condense an argument. In that respect, she did what may have been her finest work when the debate was running hot about poverty and inequality in the UK: "No one would remember the Good Samaritan if he'd only had good intentions; he had money as well."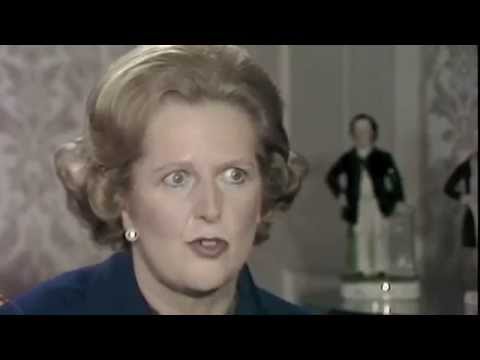 That was in 1980 and, even now, the thrill of outrage that ran through the country is a vivid memory. Thatcher's aim was to put the Church back in its box – to quieten its criticism of her government's policies – but this is a debate whose lid never stays on for long. To what extent, and to what end, should the Anglican Church in the UK involve itself in social action and the political debates that go along with it? At the upper end of possibilities, should it run some public services, plugging gaps that taxpayer money can no longer fill?
The lower-end option – the idea that the Church should keep its nose out of social action – is a hard line to hold against the sheer weight of historical evidence pushing the other way. The Church has forever been a social actor: in the abolition of slavery (inconsistently); in schooling children (still a million children in CofE schools); in the setting up of the welfare state.
For many, including June Osborne, the Bishop of Llandaff, Cardiff, in the Church in Wales, this tradition of "radical alternativeness" is not incidental; it sits at the heart of the appeal of Anglicanism;
The Church now finds itself in a position simultaneously powerful and vulnerable. It has a presence bordering on universal in the country, and 26 bishops in the House of Lords. It has Thought for the Day on the Today programme, even if it has to share it with other religions and denominations. It has more than £8bn in investments. To borrow from Margaret Thatcher, it has money as well as good intentions.
At the same time it has one enormous weakness. Its legitimacy depends to a great extent on its roots, and they are shrivelling. In less than 20 years the number of people identifying as "Church of England" has fallen from 31 per cent to 14. Congregations have taken a similar turn. It is a crisis not just of attendance but of cultural influence, too.
Even the Church's relative wealth may be a vulnerability. Around the country, public service coffers are empty and cash cows have been culled. Eyes are bound to light up at the sight of a rich institution which wonders aloud what it can do to help. There is a crisis in social care. Maybe that could be the Church's new mission? David Loyn, a regular in the congregation at St James's, found that both impractical and too narrow.
Understandably, the Church is neuralgic about the prospect of being deployed as an agent of the state. In part that is a legitimate practical defence against being co-opted by government or having its collection boxes raided, but it also speaks to a cultural deafness in secular circles. Journalists (some of them, anyway) see truth in data, and governments lose their bearings without metrics: the price of everything and the value of nothing. But from a theological perspective, instrumentality – the idea that everything should be a means to a measurable end – may be one of the curses of modern life. Bishop June Osborne endorses that notion.
Buildings and culture
For many people, church buildings embody the Church. But all those roadside billboards totting up the success of funding appeals are also signs that running churches is a costly affair. Some see a risk that the Church could become a slave to its buildings – a roof repair business with a sideline in salvation.
The Rev Nicholas Lowton, who oversees the Black Mountains Group of Parishes in Herefordshire, belongs to that camp. He described the challenges of managing decline in a church that he feared might become simply"the ecclesiastical wing of the National Trust".
But churches are not just places of worship; not just for births, deaths and marriages, important though those moments are. They are powerful cultural symbols and repositories, and their power lingers even when congregations decline.
When June Osborne arrived at the bishop's residence in Llandaff in 2017 she spotted a "great, dirty blob'" on an outside wall. It was what remained of a lump of mud, thrown by a parishioner from Maerdy who had walked the 20 miles from the village in the Welsh valleys to protest at plans to close their parish church. The congregation had declined to almost nothing; to the Church in Wales, the logic of closure seemed compelling.
'Some see a risk that the Church could become a slave to its buildings – a roof repair business with a sideline in salvation'
It became a hornets' nest all the same: media campaigns, sit-in protests, and finally the march to the bishop's house. For the parishioners of Maerdy, attendance at services was not the only measure of the importance and meaning of the church in their village. It symbolised something deeper. When other institutions – banks, post offices, schools, employers – were leaving, it was the Church's job to stay. Staying was part of what made the Church different.
If it disappears too much from the here and now, the mark made by the Church will not be indelible. Eventually, any folk memory will fade. As Professor Linda Woodhead wrote in 2013: "No religion is the new establishment. Whilst it's always possible that this trend could be reversed, it gets less and less likely as the chain of memory connecting young people to religion stretches and snaps."
The ThinkIn heard from a young historian, Lawrence Newport, whose experience with undergraduate students suggests that the chain may already be reaching that point: no knowledge that Jesus was Jewish; no awareness that there is such a thing as the Old Testament; no recollection of Bible stories.
The first effect of the absence of basic religious literacy may be to write the Church out of history and culture; the second may be to erase it from public life today. That seemed a lead well worth following up from our conversation at St James's – one of many. As we try to reach a better-informed point of view through our ThinkIns the lesson of this one was not to rush to conclusions. There is a gap in understanding between secular journalism and the Church, and it will take more ThinkIns in more places of worship to bridge it.
At least St James's was still open to welcome us. Mud or no mud, the church in Maerdy is closed.