Last week Tortoise held a ThinkIn, an open discussion among our members and guests of a subject close to many women's (and at least some men's) hearts: the emotional and mental burden of motherhood. Here we recap what proved to be a lively and fascinating evening which gave us all much to think about and plenty for Tortoise to pursue in the months ahead. We start with the Notes provided to those in attendance, then move on to some video highlights and end with some conclusions about what we had said and heard.
Tortoise Notes
Is "having it all" even possible?
The mental load: the burden of remembering and executing the many invisible tasks of parenting and running a household, often shouldered by women.
The phrase "having it all" was first coined by Cosmopolitan editor Helen Gurley Brown in her 1982 bestseller Having It All. American feminist Betty Friedan called it "bitchcraft".
"No one can have it all. That language is the worst thing that's happened to the women's movement… no one even bothers to apply it to men."
Sheryl Sandberg
COO of Facebook
"It is time for women in leadership positions to recognise that although we are still blazing trails and breaking ceilings, many of us are also reinforcing a falsehood: that 'having it all' is, more than anything, a function of personal determination."
Anne-Marie Slaughter
President and CEO of think tank New America
"Feminist groups like to pretend that women can have
it all without sacrificing time with families"
Carrie L Lukas
Managing Director of the Independent Women's Forum
The reality
91 per cent of mothers are responsible for organising playdates
88 per cent of mothers manage routine health appointments
80 per cent of mothers are the first person the school calls if there's a problem
52 per cent of parents read bedtime stories equally
57 per cent of parents both attend school plays equally
Mumsnet survey 2017
Employment rate for working-age women
Mothers with one child working full time are up to 18 per cent more stressed than women with no children, rising to 40 per cent for those with two children. UK Household Longitudinal Survey 2019
---
Highlights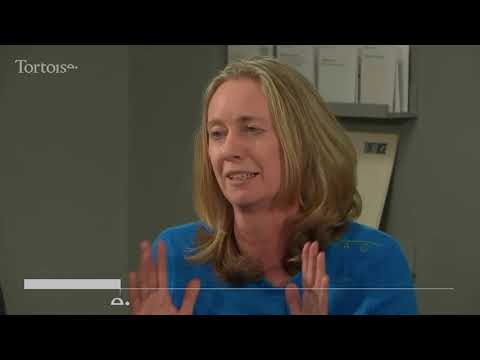 ---
The ReadOut
There was a definite sense that mothers still bore the brunt of the mental load. Evidently, when children come on the scene, suddenly our previously equal gender roles revert back to the 1950s. There was equality, and then came the kids…
There was a theme that some personal responsibility in our own relationships could change that. Several (organised? militant?) women proposed PowerPoints and spreadsheets to level the playing field. Others suggested it was merely a case of setting boundaries and enlisting the kids themselves to take on some of the burden.
But many in the room acknowledged that men are capable and willing to do more and part of the story needs to be mothers relinquishing control to let that happen. We should also acknowledge the real burden of responsibility and stress and sacrifice involved in being the breadwinner (still, far too often, the man).
Ultimately our deeply entrenched gender roles play a part in all this. But for me the big takeaway of the evening was that the generational shift is under way. Young couples talk more and more about equal responsibility. It's now time for society and businesses to play catch-up.
Employers are the third wheel in this relationship. They need to move with the times and allow parents to be flexible, especially when it comes to parental leave (research suggests that men who are there for paternity leave remain more involved throughout childhood). And if they won't – the government must compel them. The utopia might be free universal childcare until five years old. But, until then, a huge and welcome step would be compelling companies to publish their parental leave offering, to kickstart a race to make us a better society to raise a family, equally.
Illustration by Ester Mejibovski